March 2022 Product Updates
Hope you are doing great as we head into the start of autumn as we prepare heaps of new and exciting updates for you this month.

🙌 Introducing the Teamgage
Academy
Supercharge your leaders and employees with our new online leadership courses and one-on-one coaching program.

Get exclusive access to interviews with industry leaders on current events (👀 great resignation anyone?) and best practices.
Find out now
here
!
🏃‍♂️ We have also included team member change figure on your dashboard so that you can gauge the member movements in your team. Here's a quick preview of how it looks like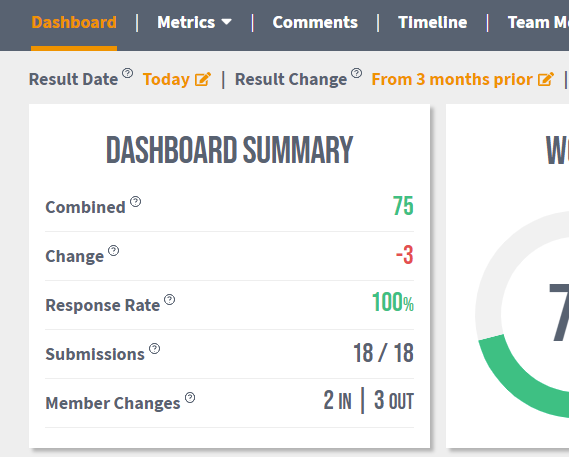 Find out more in this article
here
📜 Thank you for all the love on shared results with 900 over team's results have been shared. We would love to hear your feedback at
support@teamgage.com
. Not part of the fun yet? Find out here what you're missing out
here
!
Related Articles

December 2021 Product Updates

As we are ramping up for Christmas, we have a few Santa presents to share with you in the form of product updates: ? We now have all our comms sent through Microsoft Teams! This includes your submissions, team leader notifications and when you're ...

August 2021 Product Updates

We've added heaps (yes - we're from Adelaide) of new updates in Teamgage over the last few weeks.

October 2021 Product Updates

We are a month into spring and like the bees, our engineering team have been hard at work to bring you some exciting updates this month. Here are some highlights:

February 2022 Product Updates

We are now in the second month of the year and since many of you are back from a well deserved rest, we've got another flurry of great updates for you. ? We are now rolling out shared results where you can share dashboard results and comments with ...

November 2021 Product Updates

We are one month from the holiday season but we are ramping things up here in Teamgage Here are some highlights: ? Remind team to submit feature is being used across every customer in Teamgage and are seeing 5-10% increase in submission rate every ...