June 2021 Product Updates
💡 Features

Learn how to use Teamgage with your team




New units on timeline report




Actions summary




Actions redesign



Learn how to use Teamgage with your Team

You can now run a better Teamgage meeting by watching a short video or sign up to our webinar. All this available from the launch page.
Once done, you will be certified by Teamgage!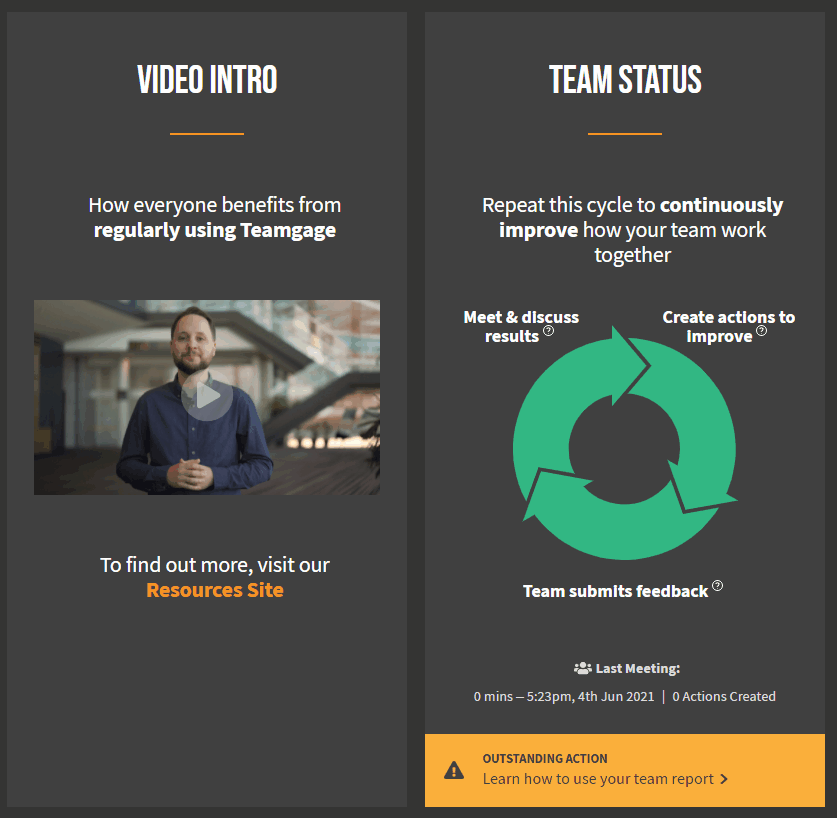 New units on timeline report

We've added more units so you can change the granularity when viewing your timeline.
This helps you track how your teams are performing in a different time scale.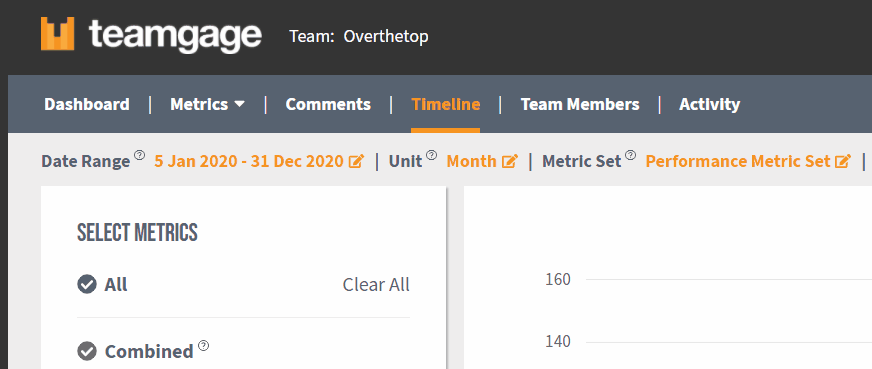 Actions summary

You can now see how many actions you and your team has open and completed for all time, straight from the launch page.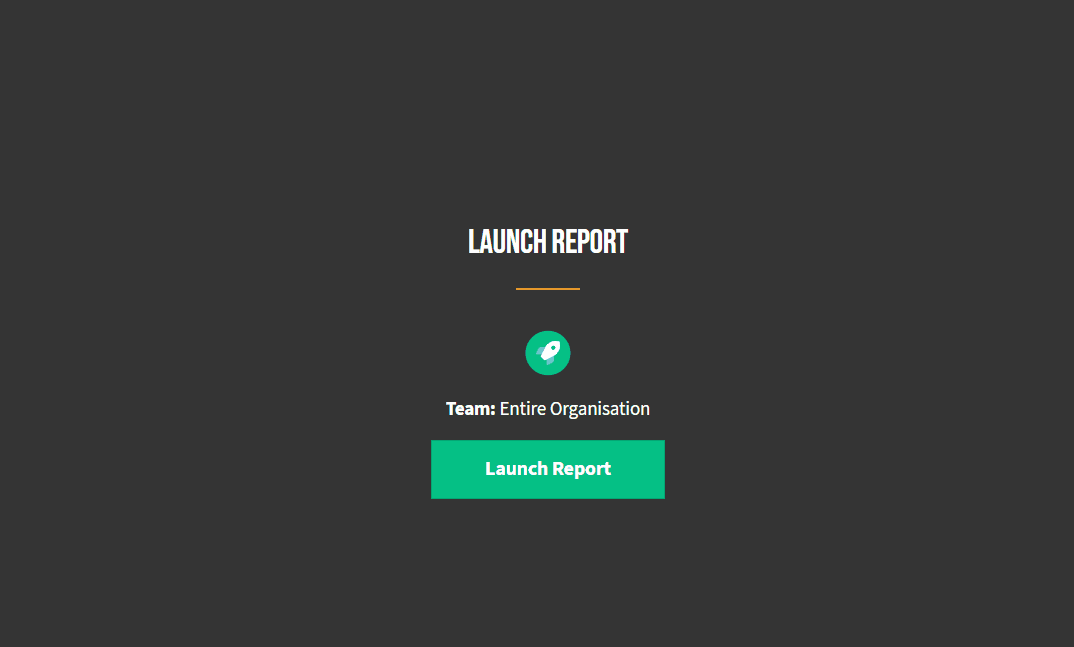 Actions redesign

We've also updated the look on creating actions! The new look allows you to focus on creating actions for you and your team without any distractions.
You will have the ability to edit an existing action and adding due dates to them in future releases.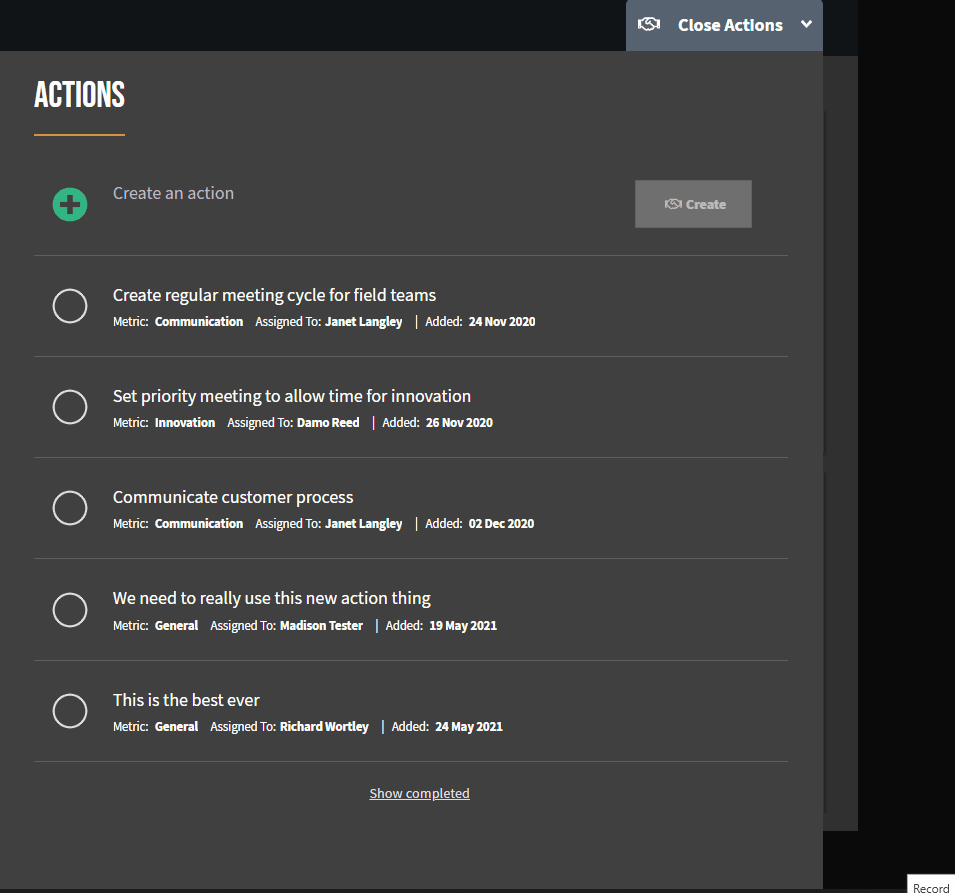 Related Articles

December 2021 Product Updates

As we are ramping up for Christmas, we have a few Santa presents to share with you in the form of product updates: ? We now have all our comms sent through Microsoft Teams! This includes your submissions, team leader notifications and when you're ...

August 2021 Product Updates

We've added heaps (yes - we're from Adelaide) of new updates in Teamgage over the last few weeks.

October 2021 Product Updates

We are a month into spring and like the bees, our engineering team have been hard at work to bring you some exciting updates this month. Here are some highlights:

March 2022 Product Updates

Hope you are doing great as we head into the start of autumn as we prepare heaps of new and exciting updates for you this month. ? Introducing the Teamgage Academy Supercharge your leaders and employees with our new online leadership courses and ...

February 2022 Product Updates

We are now in the second month of the year and since many of you are back from a well deserved rest, we've got another flurry of great updates for you. ? We are now rolling out shared results where you can share dashboard results and comments with ...