Let's build an amazing team
experience in your workplace
Here's all you need to know about Teamgage and why we exist.
Our Purpose
A note from our Co-founders:
"We started Teamgage with the purpose to help organisations deliver valuable strategic outcomes by creating highly effective teams. We do this by equipping your teams to continuously improve how they work together.
We are passionate about what we do and how we deliver it! We're not here to take from you, and believe we thrive by delivering you value every day."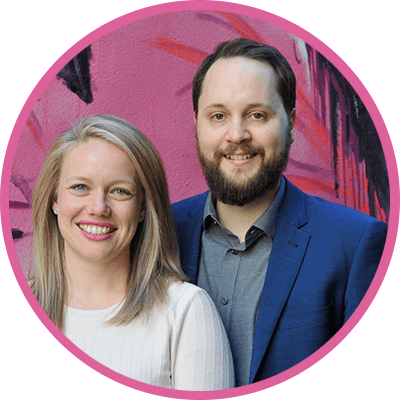 Noelle & Ben Smit,
Teamgage Co-founders
Teamgage Values
From both our team and our product you can expect:
We will always improve, and help you to do this too
We can be relied upon to be diligent and dependable
We will create with elegance, quality and a little magic
We are all in this together, and that means with you too
We are committed to these behaviours and this is why we want to share them with you.