See your personal Teamgage progress
After you complete your next Teamgage submission tap the
View
button alongside the title
Your Teamgage Process
.
This will give you a personalised view of your own Teamgage submissions - and how they compare against the
Group Average
of your Team. Don't worry, your submission are completely anonymous and will never be shared with anyone -
only you
can see this page (Learn more -
Is Teamgage really anonymous?
).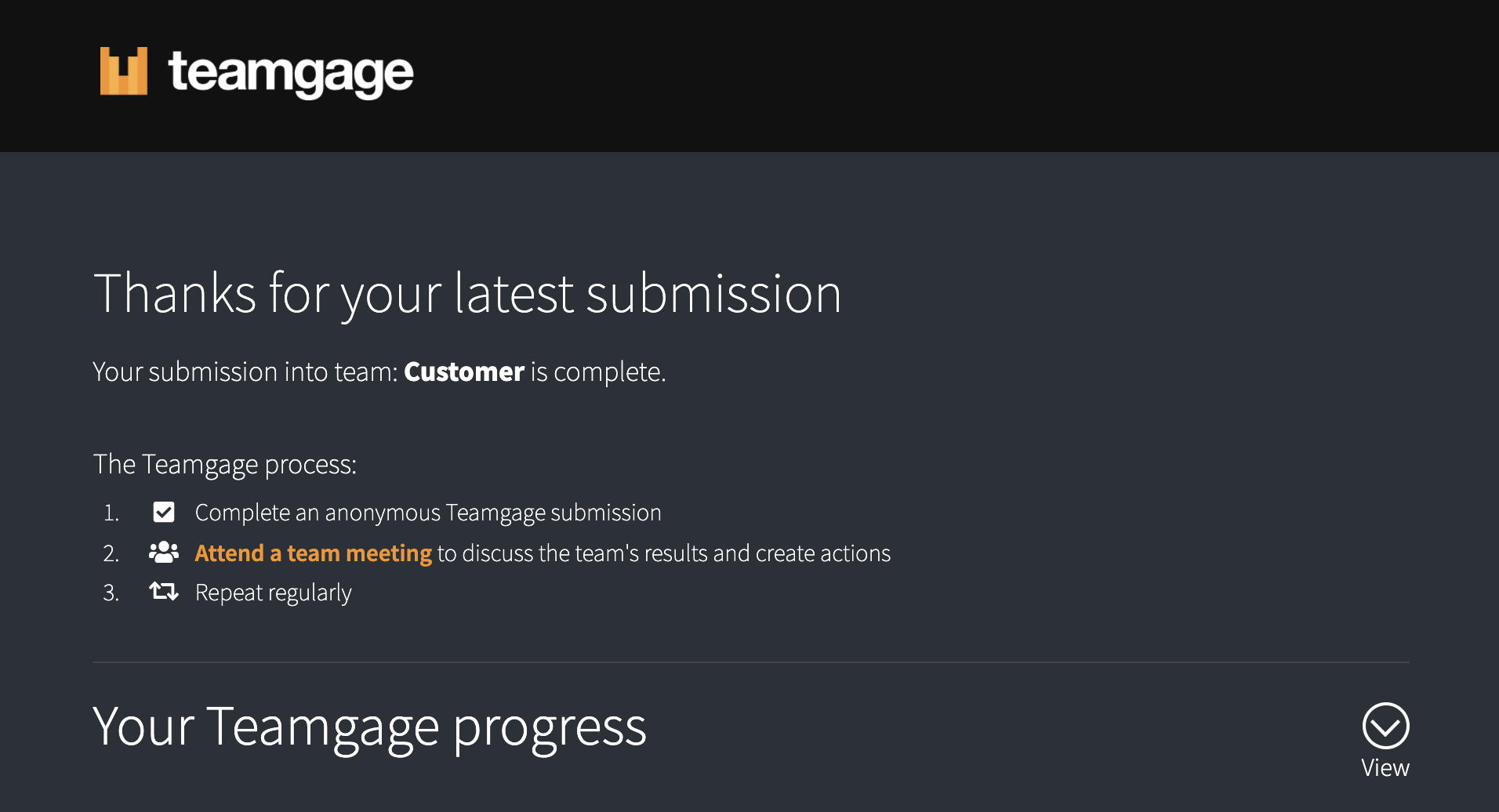 Once you open
Your Teamgage Progess
you'll see a chart to understand how your Submissions compare, on average, to you Team. You can see the combined value or drill down to a specific
Metric
(Eg. Customer Value).
You can also change the Date Range to see how you're tracking over time.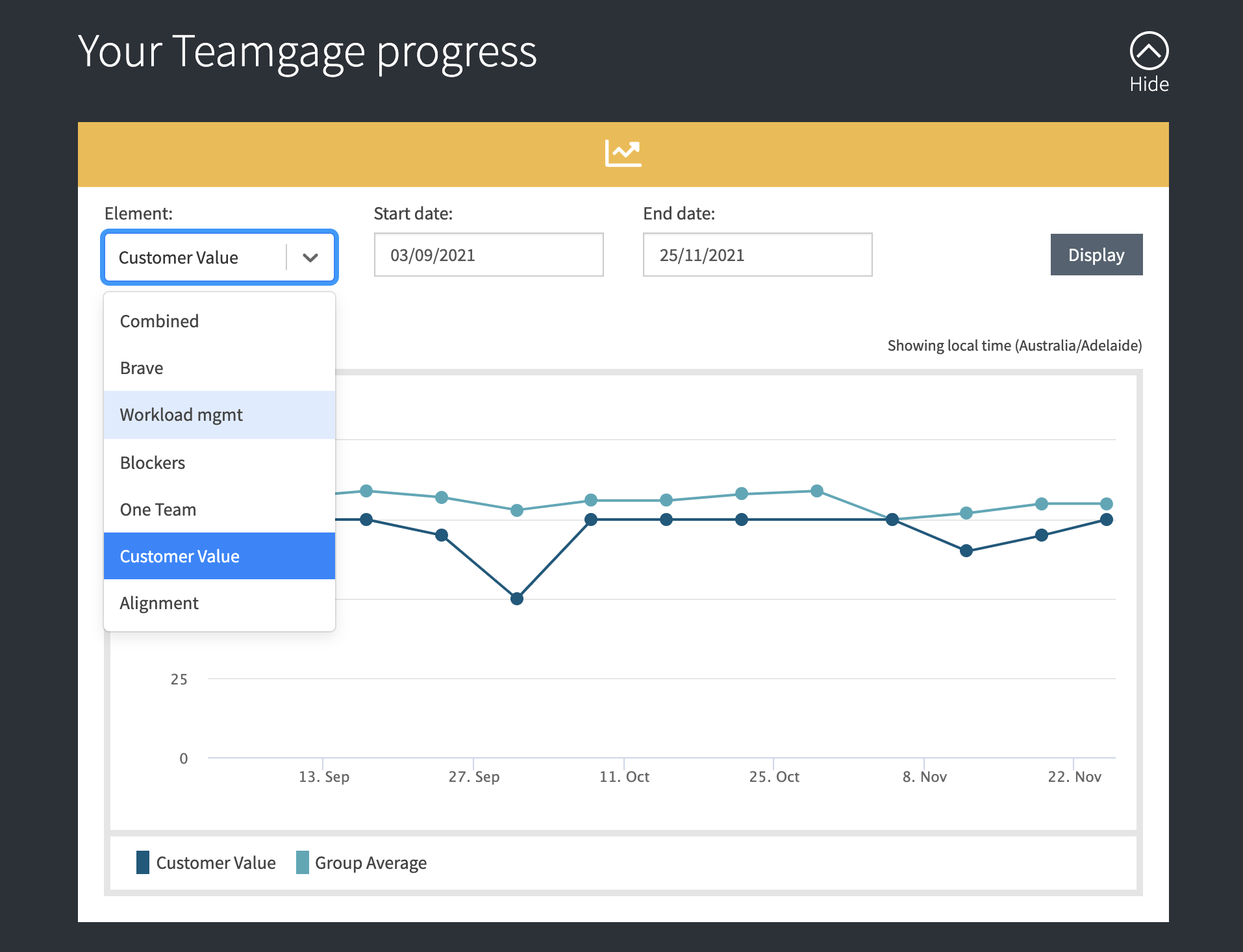 If you have any questions about your results, don't hesitate to contact our team support@teamgage.com.
Related Articles

Submission and Personal Submission History

Users can submit their feedback when prompted by Submission emails scheduled by their organisation and Users can also choose to re-submit providing an updated submission, at any time, if their feelings have changed. The Submission page does not ...

Is Teamgage really anonymous?

When employees begin using our product, we're often asked "is Teamgage anonymous?" Yes, is the short answer – Teamgage is anonymous. One of the design pillars at Teamgage is offering anonymity to submitting users. We believe that in order to provide ...

Add a Comment to your Teamgage Submission

Comments are a fundamental part of the Teamgage continuous improvement process. These Comments are a simple few words that can spark a conversation to start a new project, removes a frustrating blocker, or simply get the team talking about what may ...

How often can I complete Teamgage?

Your team's dashboard will only reflect your most recent submission. The scores that you see are the average of every team member's last submission. If you complete Teamgage multiple times, only your most recent score counts. We do capture every ...

5 ways to boost your submission rate

You've decided to engage your employees and you're giving them the opportunity to have their say - here's some advice to improve your employee submission rates: Tip 1: Get your CEO and Senior Leadership team involved We believe that any effort to ...