Teamgage Huddle is an innovative approach to engage your teams in the workplace. It's inspired by sports teams that regularly get together to tweak tactics and improve their team's performance.





How does Huddle work?
Teams continuously improve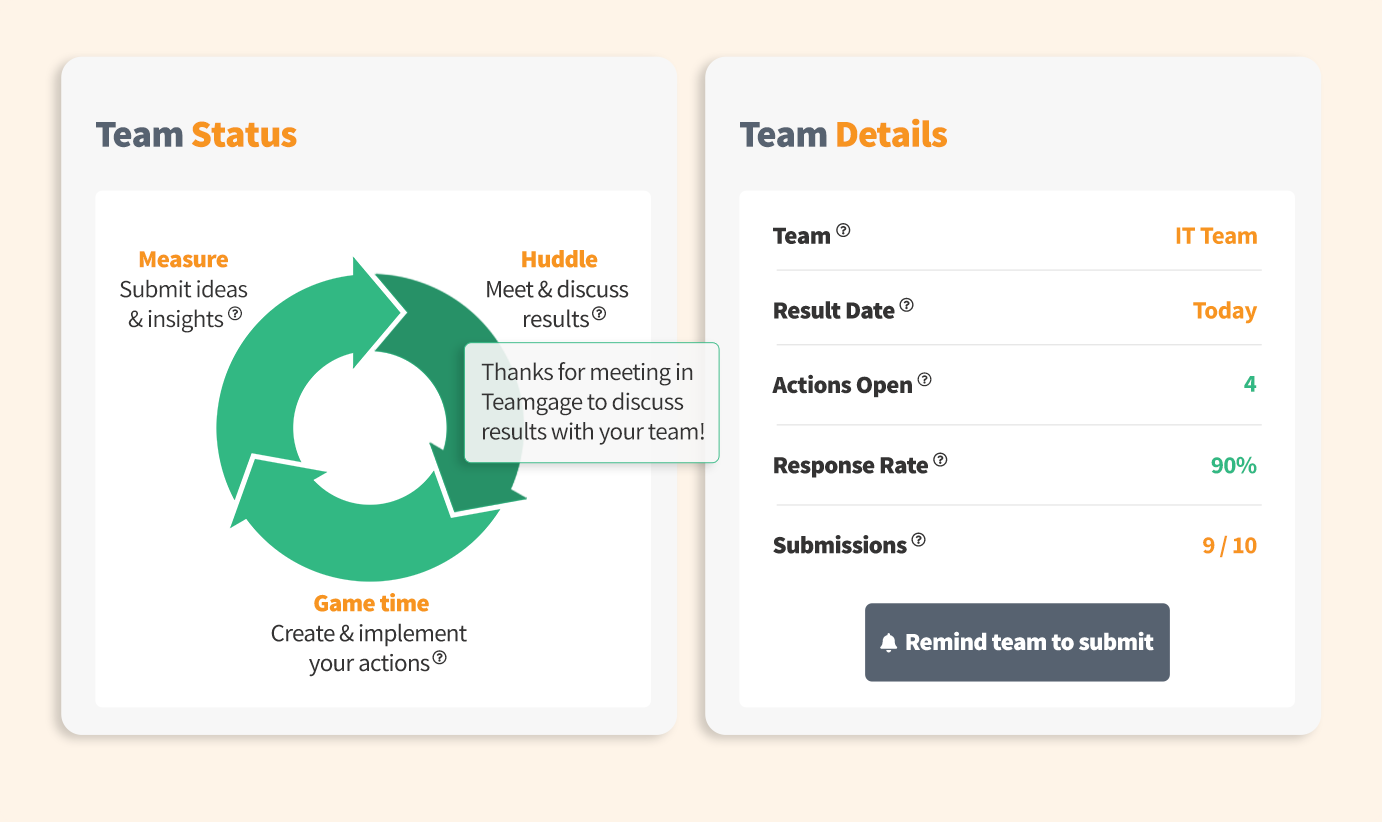 Here's how your teams can quickly and simply use Huddle:

Measure - Employees submit their ideas and insights.

Huddle - Teams get together to discuss the latest results.

Game time - Teams action agreed upon ideas for the win!


Insights at the click of a button
Team members provide valuable insights on areas relevant to their team, within our unique 20-second submission page. Unlike a one-off employee engagement survey, they'll do this on a regular basis as things change and improve in their team.
‍Huddle to drive team engagement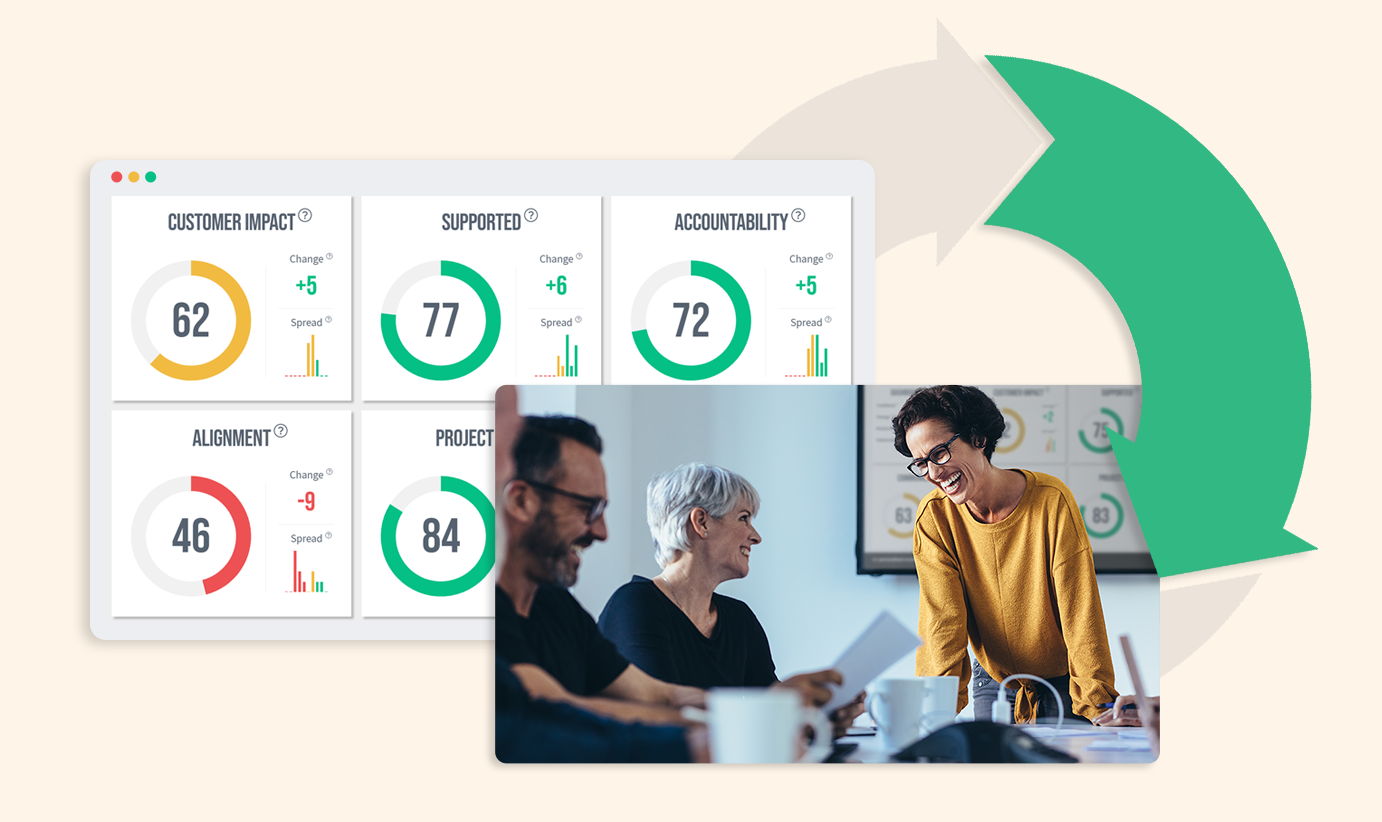 More than just a survey or reporting tool, Teamgage also encourages teams to regularly huddle! They look at their latest team results together, driving ownership, ideas and improvement.
‍Game time for actions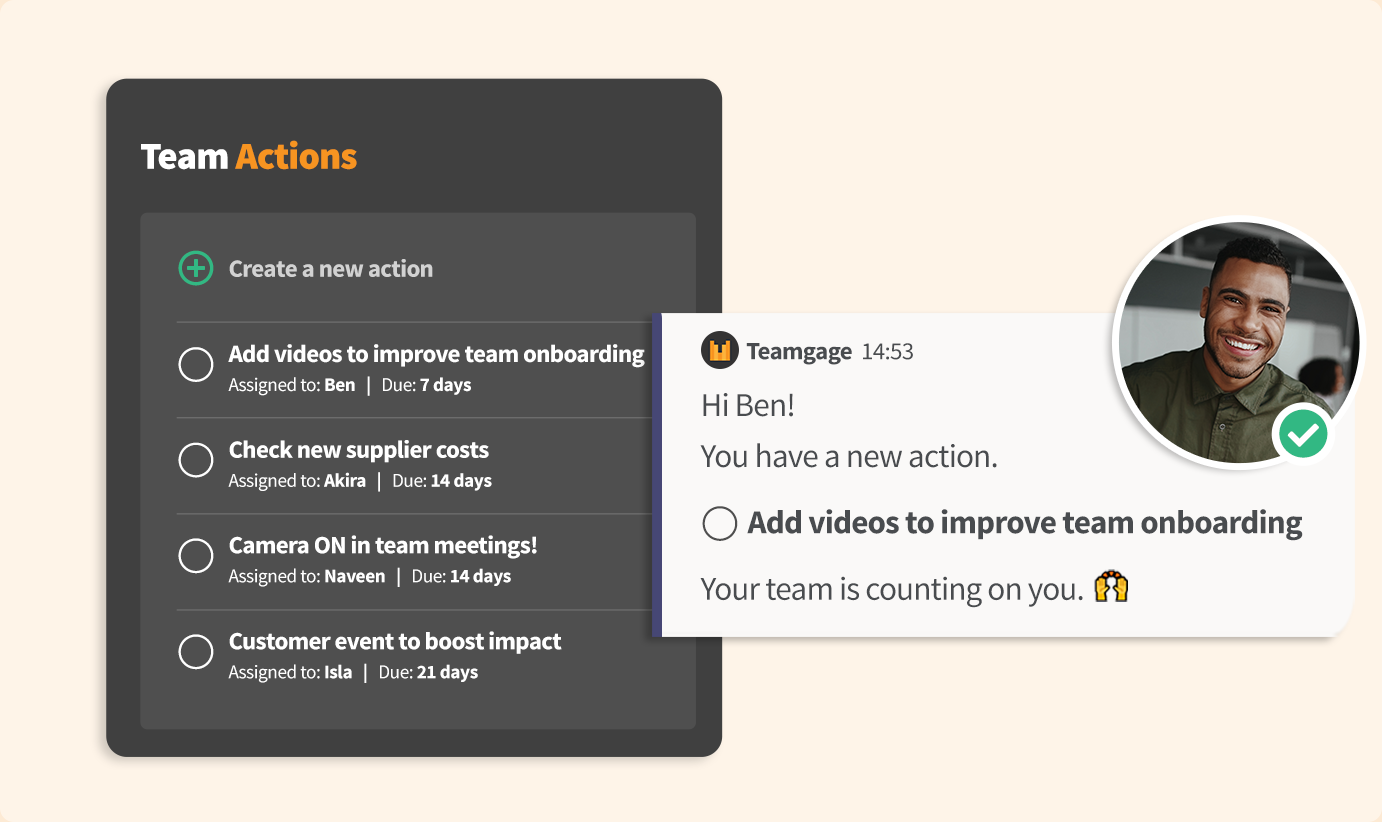 When teams agree on an idea to improve their results, they can quickly create an action. Imagine the power of every team continuously taking action on what they can to improve!‍‍

What about Senior Leaders?

Don't worry. Huddle has all the real-time dashboards and insights you need.

Your high level overview


Benchmark all areas of your organisation to see which teams are performing well and who needs help. Drill into any team, at any level to check their comments, ideas and actions.