How do I Reset my Teamgage Password?

If your Organisation uses Single Sign-On (SSO) with Teamgage you will not be able to reset your Password via Teamgage. Learn more about SOO
here
.
If you have forgotten your Teamgage password, you can create a new one
here
. This will send a Password Reset Request email to your inbox, with a secure link to create a new password.
The Reset Password link only remains active for 24 hours. If it's expired, just follow the process again to request a new email.

Steps for how to reset your Teamgage Password
Use the email address you use to log into Teamgage (this will be your work email)


Find the Password Reset Request email in your inbox


Subject: Password reset request

Click the link to create a new password


Enter your same work email and create your new password


Click Reset Password

If you've tried to reset your password, but are still having login issues simply contact our team -
support@teamgage.com
.
An example of the Password Reset Screen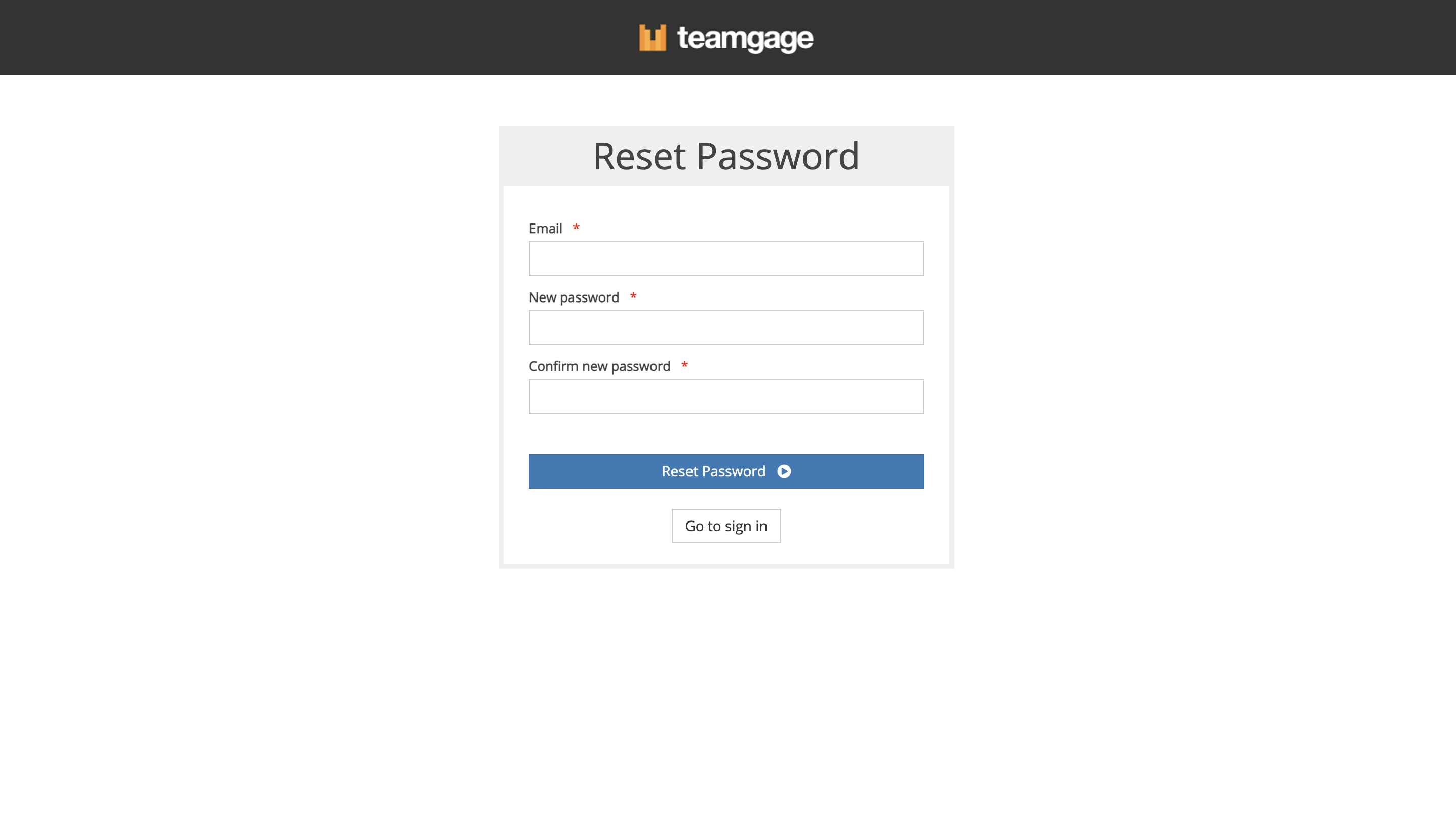 Related Articles

Teamgage SSO Login Issue

Sometimes Users will encounter an issue logging into Teamgage when their Organisation uses Single Sign-On (SSO) with Teamgage. 1. Firstly, ensure the Users Organisation has SSO active with Teamgage. 2. Check that the email address the ...

I Can't Access My Team Results Dashboard?

If you're having problems accessing your Teamgage Results Dashboard, you can follow the below steps. How to access your team results dashboard Follow the link in your Teamgage notification or simply log into Teamgage using this think. Tip: check your ...

View Your Team's Results Dashboard

Teamgage puts you and your team at the heart of the improvement process. It's your process to own and shape with the team but we've a good idea of what works well. To ensure your team's voices are being heard, be sure to regularly review and share ...

Using the Teamgage Brand

? We're excited for you to use our brand to promote Teamgage! Please take care of it in the following way: Our logo This one looks great on a light background. Logo on a light background This one looks great on a dark background. Logo on a dark ...

See your Personal Teamgage Progress

After you complete your next Teamgage submission tap the View button alongside the title Your Teamgage Process. This will give you a personalised view of your own Teamgage submissions - and how they compare against the Group Average of your Team. ...