Did you know that your team members are able to use Teamgage all within the Microsoft Teams platform!

Our new integration allows Teamgage users to receive their regular Teamgage notifications, share reports, leave feedback and collaborate without ever leaving Microsoft Teams.
No extra logins are required thanks to the magic of Single Sign On, creating a seamless experience with zero friction for users accessing their Teamgage account.

This is a game changer for teams working remotely as the ability to leave, share and discuss feedback can be managed without leaving the Microsoft Teams environment.

Receive Teamgage notifications straight to your Teams chat
We all know that emails aren't great—they're easy to lose, don't look very appealing and pile up quickly. This why we now provide the option to receive your regular Teamgage notifications via MS Teams instead!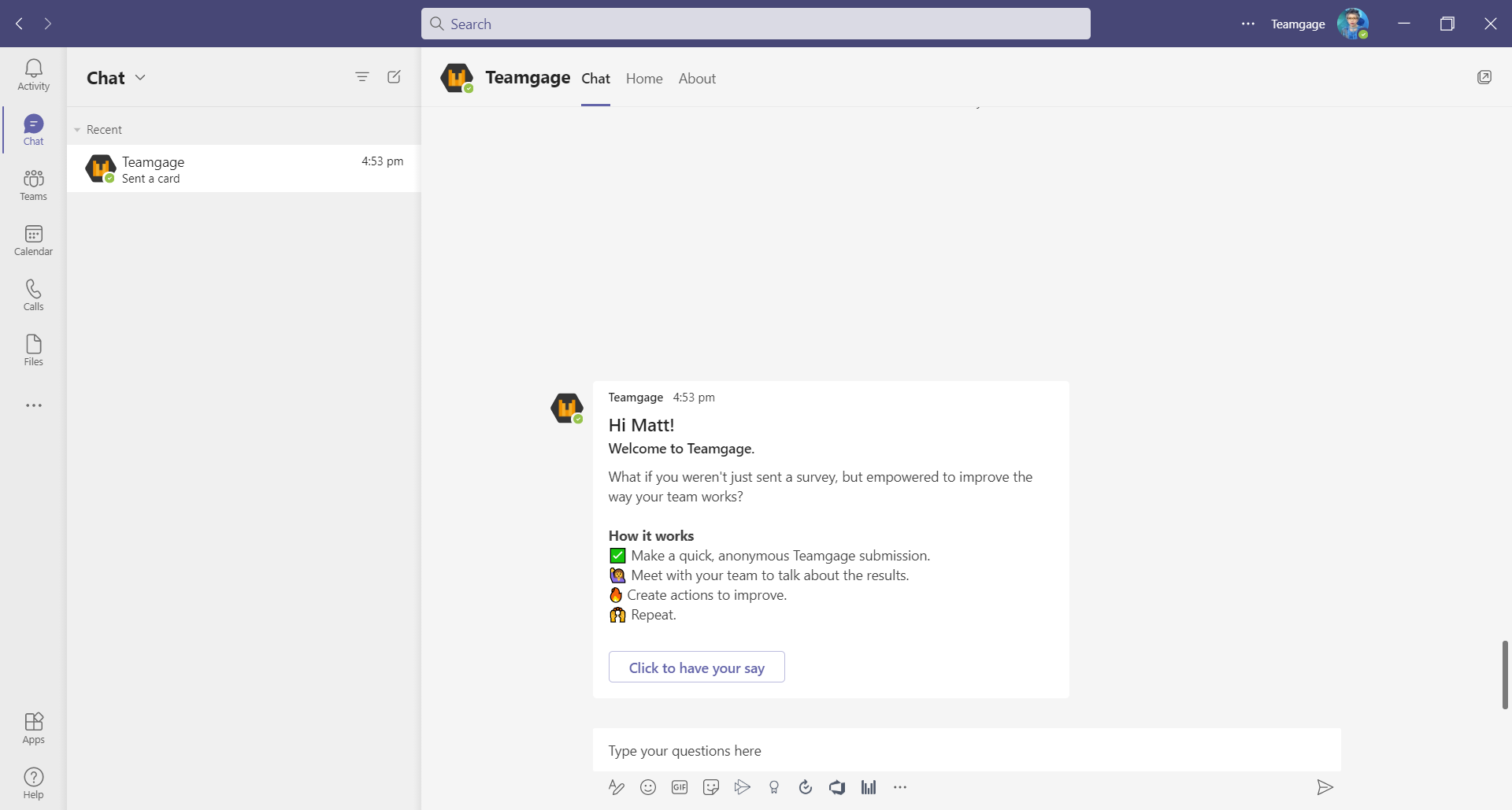 Share a submission link



Team leaders can share a submission link that when clicked, takes any Teamgage user seamlessly into their submission within Microsoft Teams.

Submit feedback with Microsoft Teams
The Teamgage for Microsoft Teams app allows users to make regular Teamgage submissions. They can also access any Teamgage reports they have permission to view.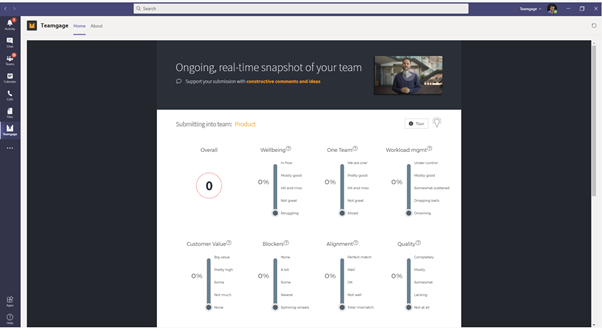 Launch meetings without leaving the Microsoft Teams platform
Launch the results dashboard report in full screen within Microsoft Teams, creating an immersive video call experience for remote teams.

Share results and start conversations
Publish your Teamgage report results into any Microsoft Teams channel where the Teamgage integration is installed. Begin a conversation within this channel on the published results, engaging team members in a completely new way.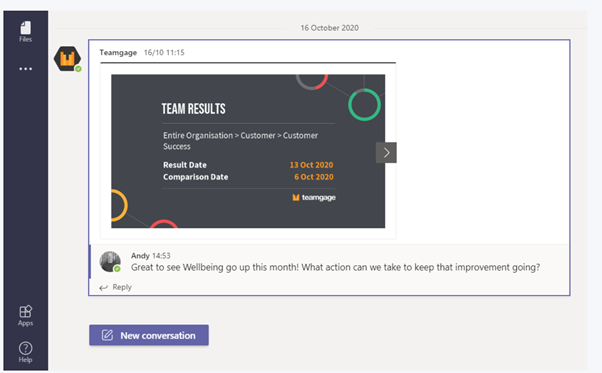 Connect remote workforces
We are excited to bring this new integration to our clients. We believe this integration will help connect remote workforces, increase response rates and
improve teams' collaboration
and wellbeing.
Microsoft introduces Teamgage for Teams
Get in touch with us
here
to find our how you can start using Teamgage within Teams.