Installation Types



The Teamgage Microsoft Teams app can be installed in two ways:
Personally: This allows the user who installed the app to receive their regular Teamgage notifications directly to their MS Teams chat inbox.

Within a channel: Has the same effect as installing the app personally, but for all members of a Teams channel. Think of it as a "bulk install" for all users in the channel.

Important: Even if a user has the Teamgage app for Microsoft Teams installed, they will not receive any notifications unless they are
also
a user of Teamgage. For example, if you have a mixture of Teamgage users and non-Teamgage users in the same Teams channel, you can safely install the app for the whole channel, as only the ones who are Teamgage users will receive notifications.
Finding the Teamgage app on the MS Teams app store

1. Search for Teamgage in the Microsoft Teams app store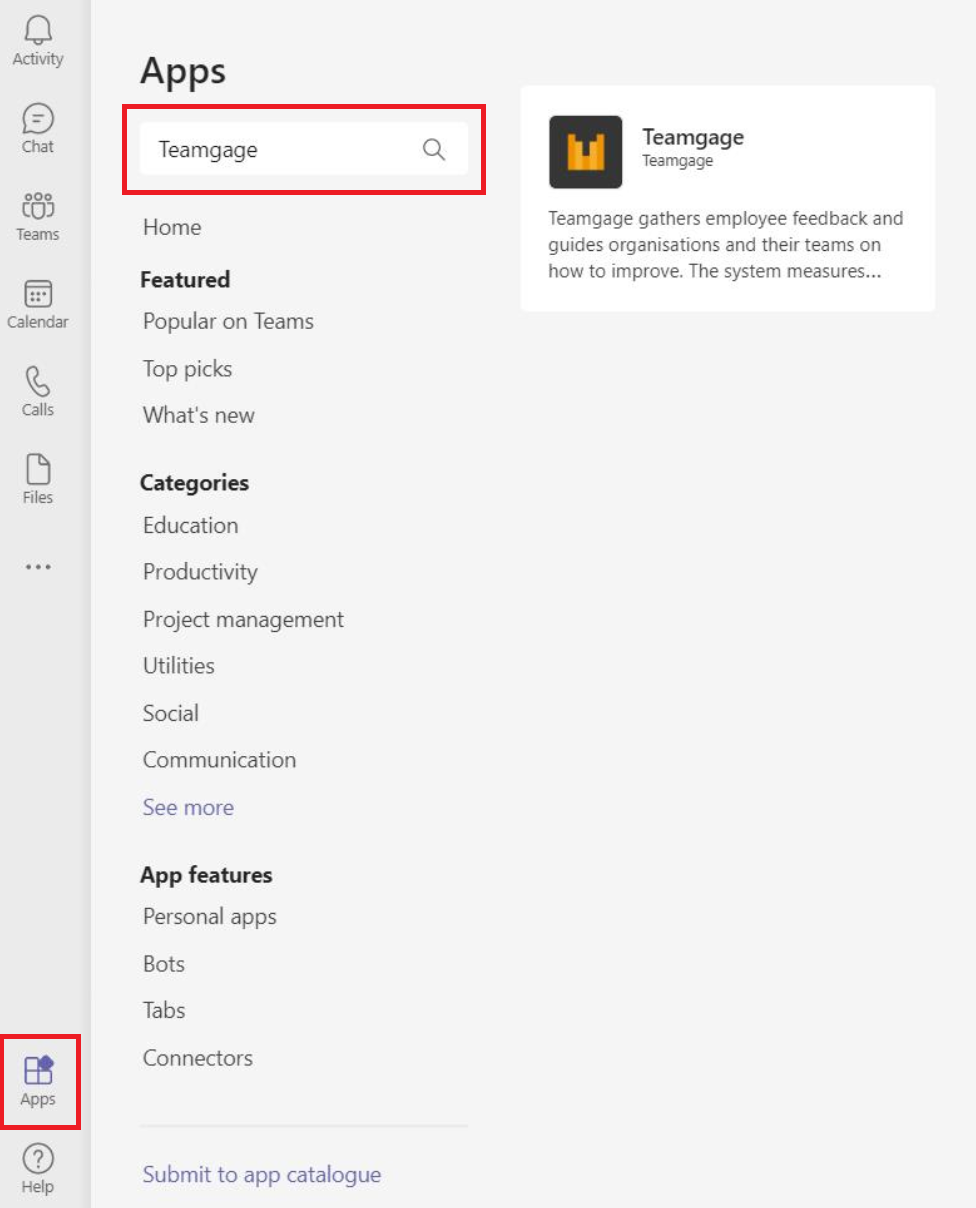 2. Click on the Teamgage app

If you don't see the Teamgage app in the app store, it has most likely been blocked by your organisation. Please get in contact with your internal IT/Teams administrator and ask for the app to be whitelisted.
Installing the app personally
1. Click the 'Add' button
1a. The app has been installed! You will receive a message similar to the one shown below to indicate the app was installed successfully.

Install the app for a channel
1. Click the dropdown arrow next to the 'Add' button which will allow you to select 'Add to a team'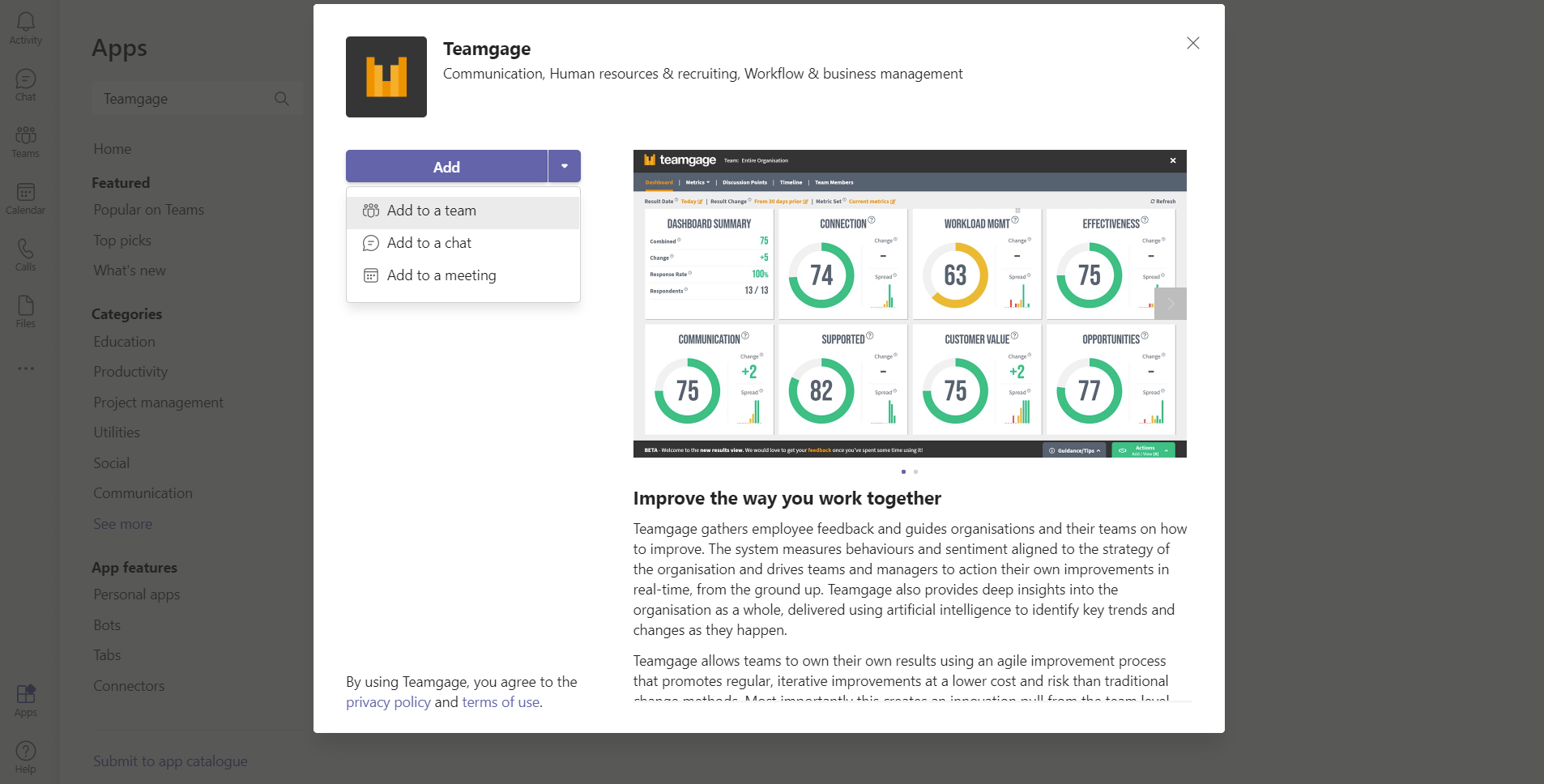 2. Search for the name of the Team you wish to install the bot to and click the 'General' channel option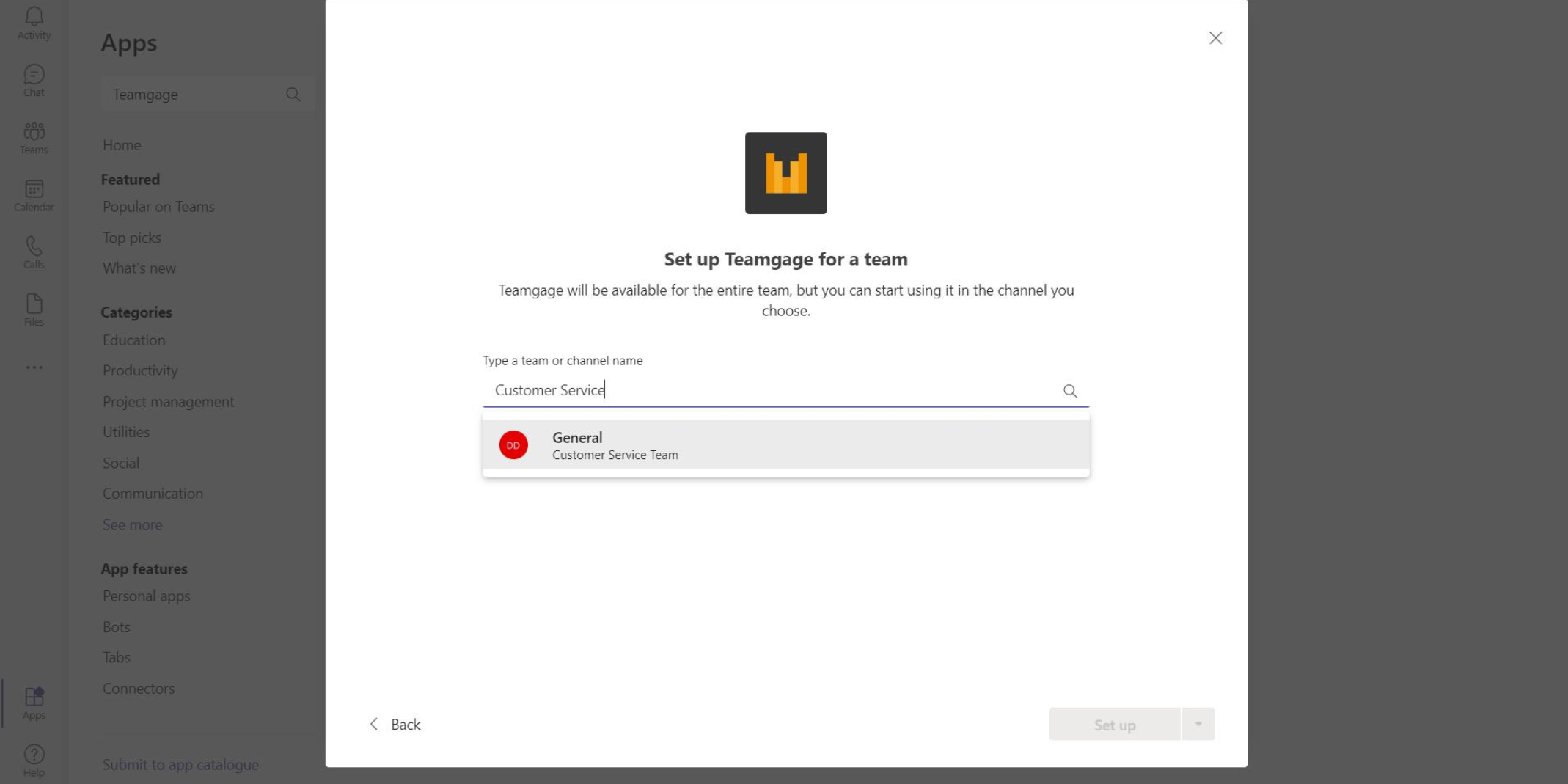 3. Finally click the 'Set up a bot' button to complete the installation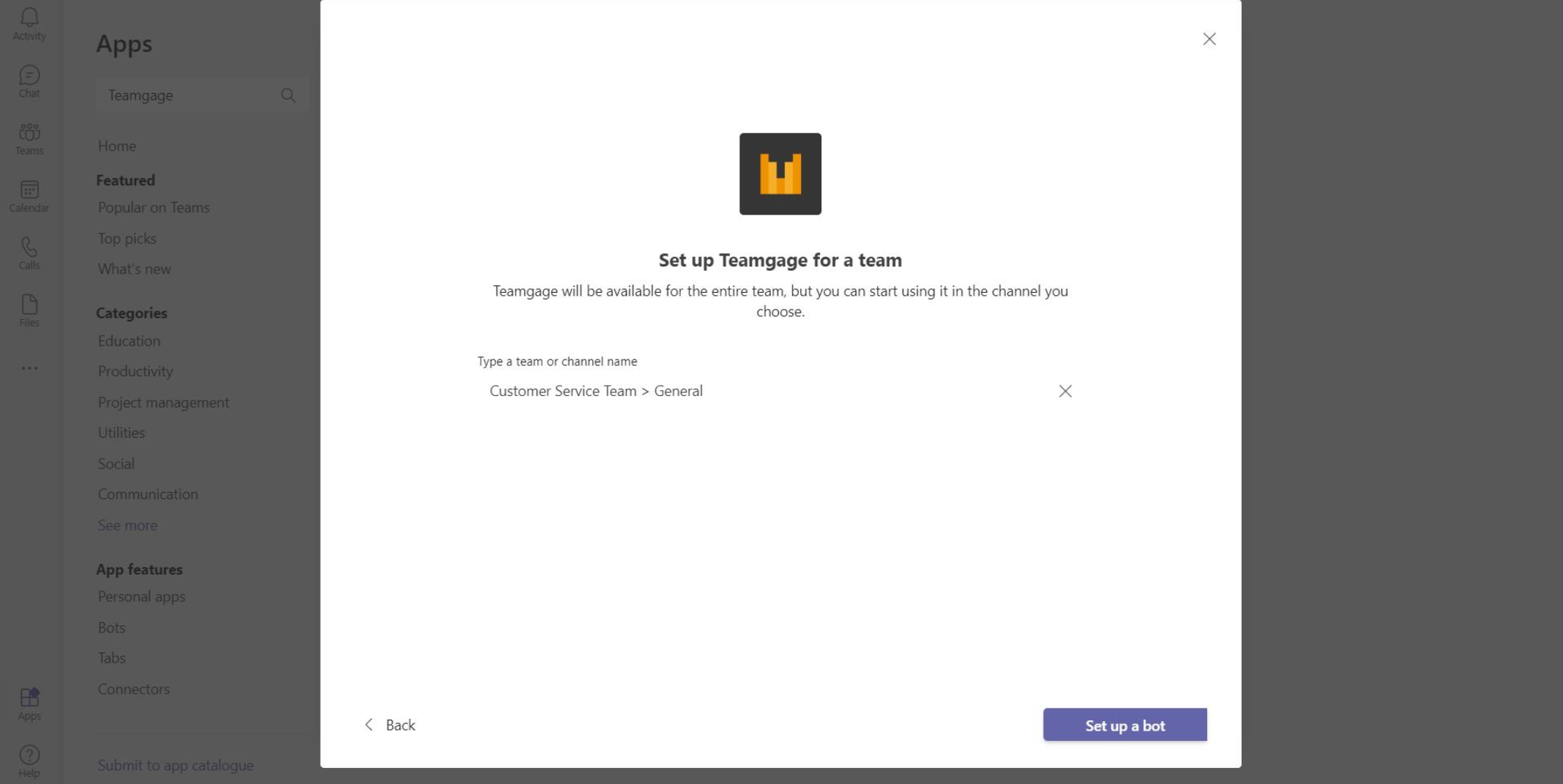 3a. A message similar to the one below will be sent to the Teams channel to indicate that the bot was installed successfully

Congratulations! You have now installed the Teamgage app for Microsoft Teams, you should now start receiving your regular Teamgage submission notifications directly to your Microsoft Teams chat inbox.

If you are having difficulties, please don't hesitate to create a ticket here and we'll work it out ASAP.
Install the app for all users in your organisation

Last Update date: 23 August 2021