View your team's dashboard

You must have a Leader profile to view your team's reports in Teamgage. If you cannot see the 'Reports' section after logging into Teamgage, please contact our support team at
support@teamgage.com
.
Teamgage puts you and your team at the heart of the improvement process. It's your process to own and shape with the team but we've a good idea of what works well.
To ensure your team's voices are being heard, be sure to regularly review and share your team's results.

How to view your team's dashboard

There are multiple ways to access your team's dashboard, but here's what we recommend doing to stay on top of your team's feedback.

Keep an eye out for your Teamgage notification 👀

Your organisation is likely set up to regularly remind you to view your team's results.
When you receive a notification (via email, SMS or MS Teams), click on the button view results (see examples below).
EXAMPLE: Email notification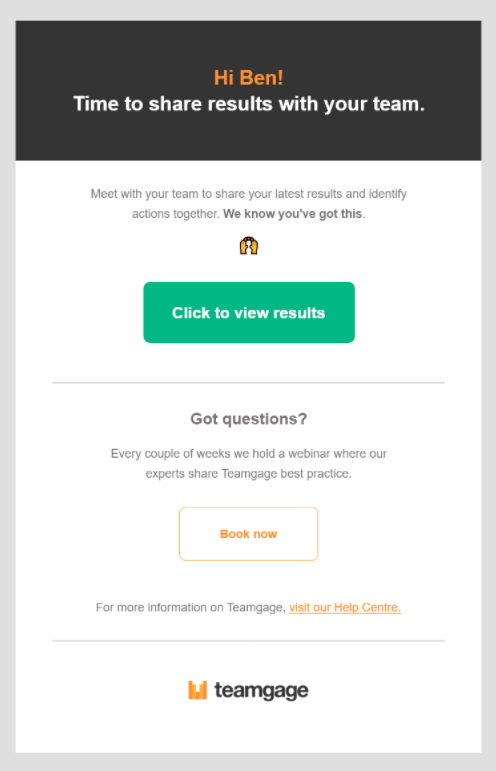 Select 'Click to view results' to view your team's dashboard.
EXAMPLE: Microsoft Teams notification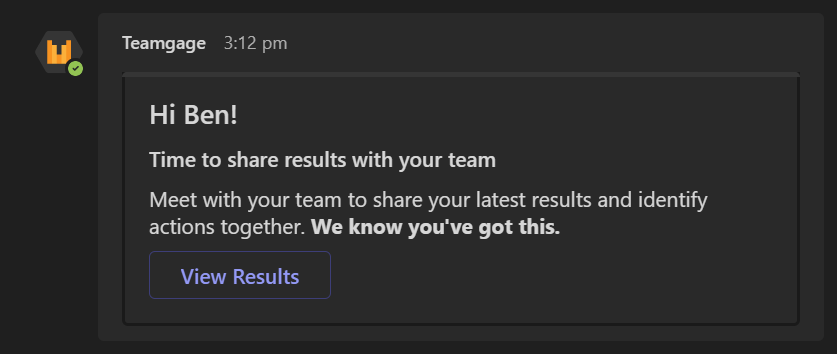 Select 'View Results' to view your team's dashboard.
Sign in to Teamgage via the user portal 🔐

If you can't locate your most recent Teamgage notification, simply sign to your Teamgage account online.

Follow these steps:
Sign

in to Teamgage here:

www.teamgage.com/Account/Login

Once you have entered the portal, s

elect

Reports

from the left-hand-side navigation



Click List to view all reports that you have access to
Under the Actions column, select Report to view the team's dashboard
Here's what it looks like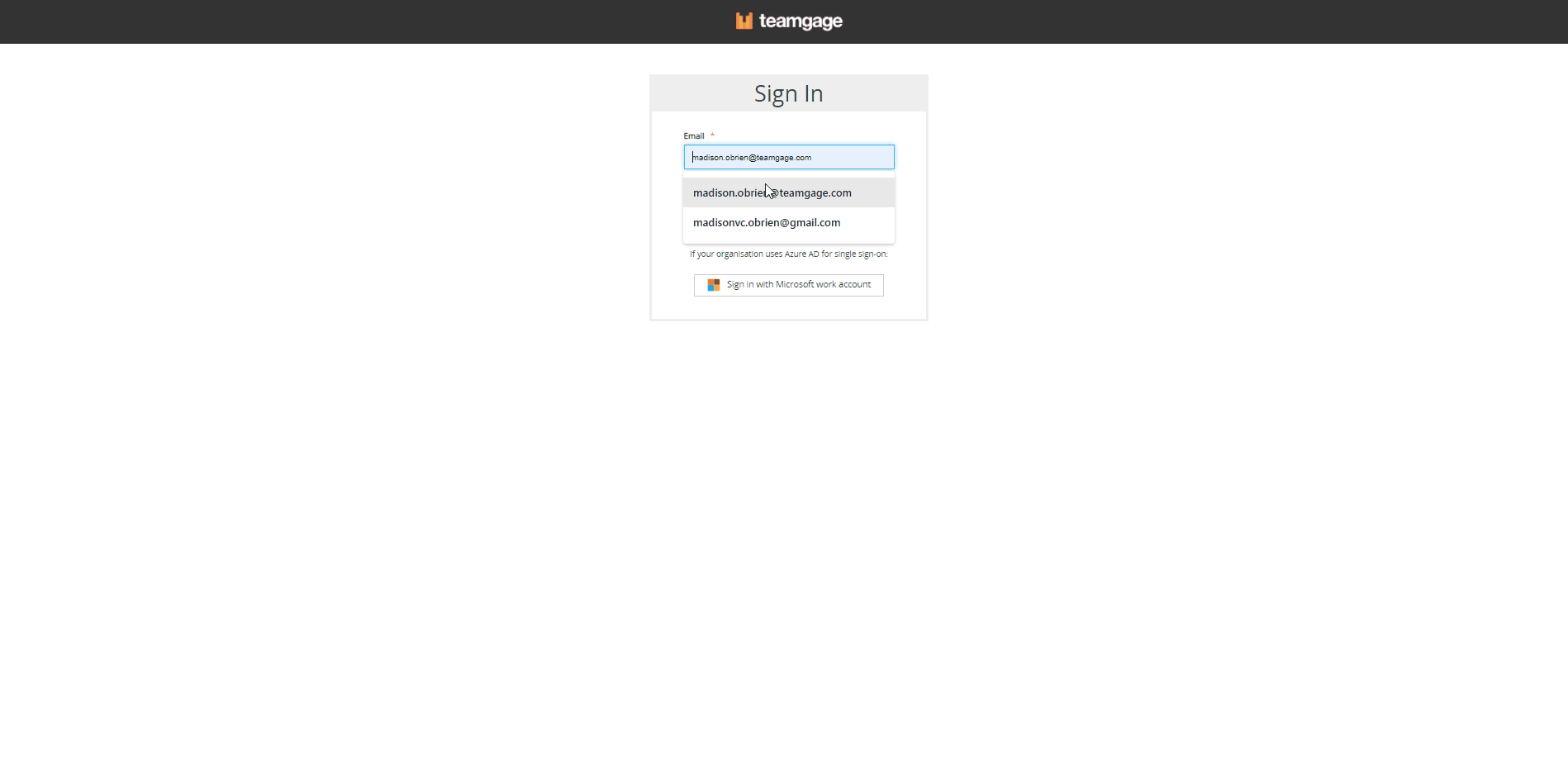 Bookmark the report list so you don't have to search for the login portal again!
Related Articles
Related Articles

Why is my team's dashboard locked?

When accessing your team's report, you may occasionally encounter a 'Results Locked' screen - this simply means a few more team members need to contribute a submission! What does it mean if my report is locked? At least four individual team members ...

Restore a team

If you delete a team in Teamgage, you're essentially removing them from the organisation structure. If a team has been deleted unintentionally, or needs to be restored, you can do this by using the Advanced Filter settings. A Teamgage administrator ...

How do I check who's in my team & contributing results?

People move around organisations all the time. They may join an organisation or leave. They may be seconded to another department or simply join a second team for a specific project. At anytime you can easily check who's in a team & who can ...

How to Change Team

Changing your Team within Teamgage Your feedback is most useful when it's being shared with your team. Use this article to learn how to shift into the right team within Teamgage so that you can be confident that your submission goes to the right ...

Managing a Team Leaders access to Team Results

You will need to have an Admin profile to access this section of Teamgage. If you can't see that section, speak to your Teamgage Admin or contact our Support Team (support@teamgage.com). Grant a Leader access to Team Results This outline how to grant ...